In May, 2019, the NCAA introduced new recruiting rules which restricted college recruiting to only allow verbal commitments to start August 1st of a player's Junior year. This fundamentally changed the timeline for women's college hockey recruits. We looked at almost 550 Division I college hockey commitment dates that are posted on the College Hockey Inc's women's college hockey commits web page. As you can see, the impact of the new rule has been dramatic.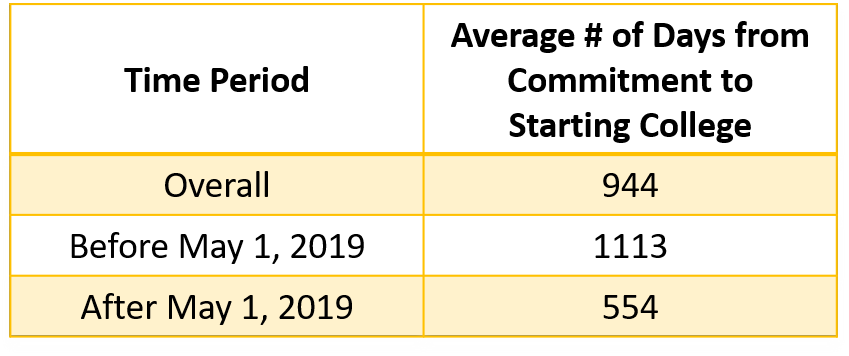 Some interesting insights:
Five prominent schools (Wisconsin, Minnesota, Dartmouth, Princeton, Clarkson) have not had any publicly announced commitments since the new NCAA rules were implemented in May, 2019
The days-before-starting-school commitment days have been halved since the new NCAA recruiting rules were implements (1113 before, 553 after). Which essentially means the average player's commitment has moved from mid-February of their Junior Year, to Mid-August of Sophomore Year
Before the new rules were implemented, Wisconsin women's hockey players committed on average 4 years prior to starting at U of W
Currently, only 5 school average less than a year for their commits – 294 days (St. Lawrence University, RIT, Sacred Heart University, Post University Lindenwood University)
Now: Here are the Top 10 schools that are the most aggressive to sign recruits (since the new rules were implemented):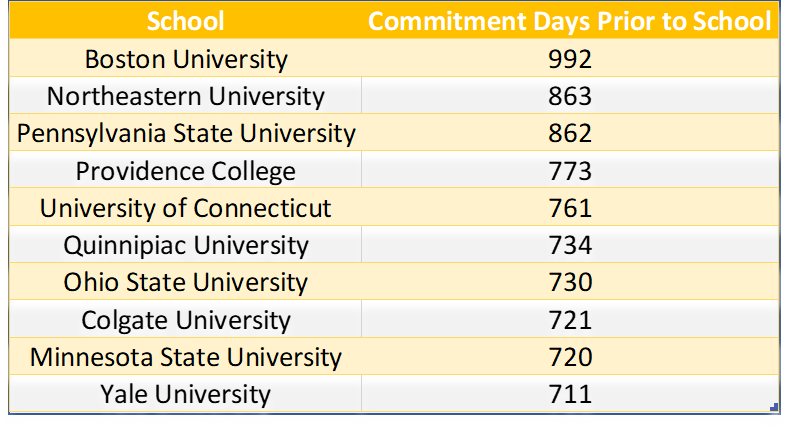 Before: Top 10 School who used to sign the earliest commits prior to the rule changes: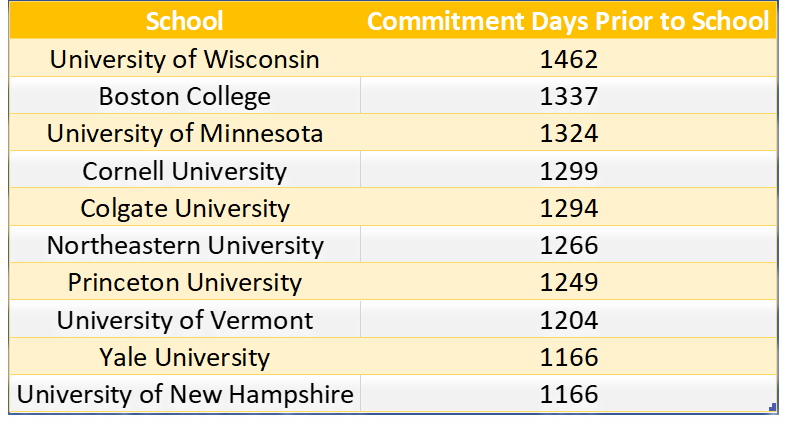 This post is part of series on 5 Insights about Women's College Hockey Commits.