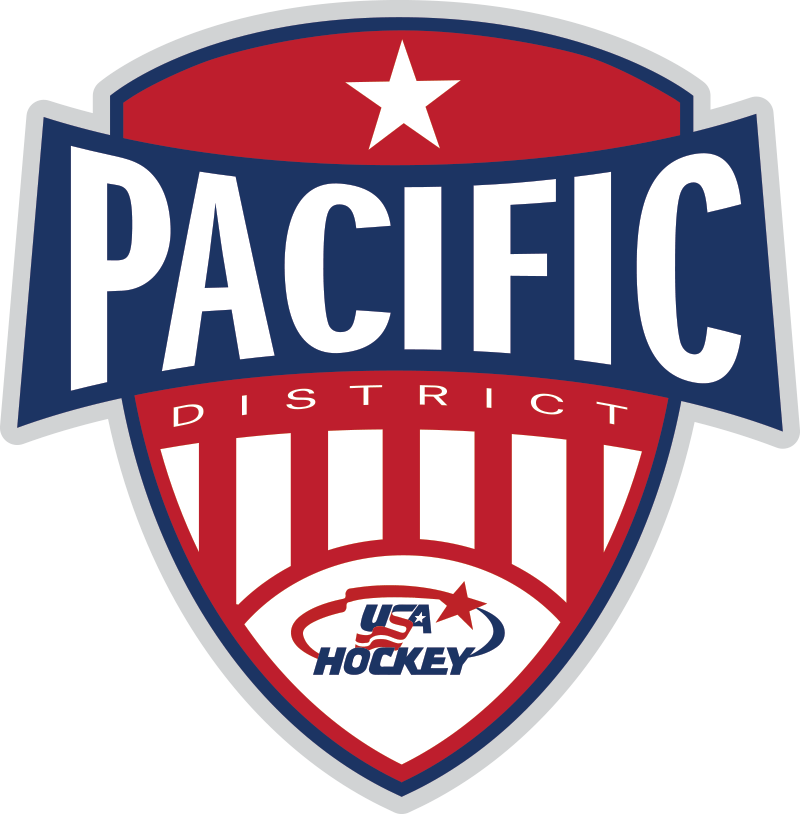 This past weekend I was in Las Vegas to watch my second USA Hockey Pacific Districts Camp.  The general format was pretty much the same as last year, with 3 practices and 3 games. However, there were a few subtle differences from the previous year that I wanted to share. Here are my notes:
Camp Structure
This year, my daughter was participating in the 16/17's group (made up of 2005 and 2006 birth years). There was also a 15's group (2007 players) just like last year, but in addition there was a 14's group (2008 birth year). Each group was made up of 4 teams – typically 9 or 10 forwards, 6 D and 2 goalies.
Last year, 16 players from the 15's groups were sent to national camp (8F, 5D, 3G); 8 players were selects for the 16/17s camp (5F, 3D, 0G) and 4 players picks to go straight to the U18s camp (2F, 2D, 0G). There are no exact numbers provided for this year other than the guidance in the USA Hockey Guidebook.
Unlike last year, the games were two 30-minute run-time periods. Last year it was only 24 minutes per period, and it really made a difference in ice time. Last year, a player would typically only get 10 or 11 shifts per game, this year it felt like it was between 15 and 20.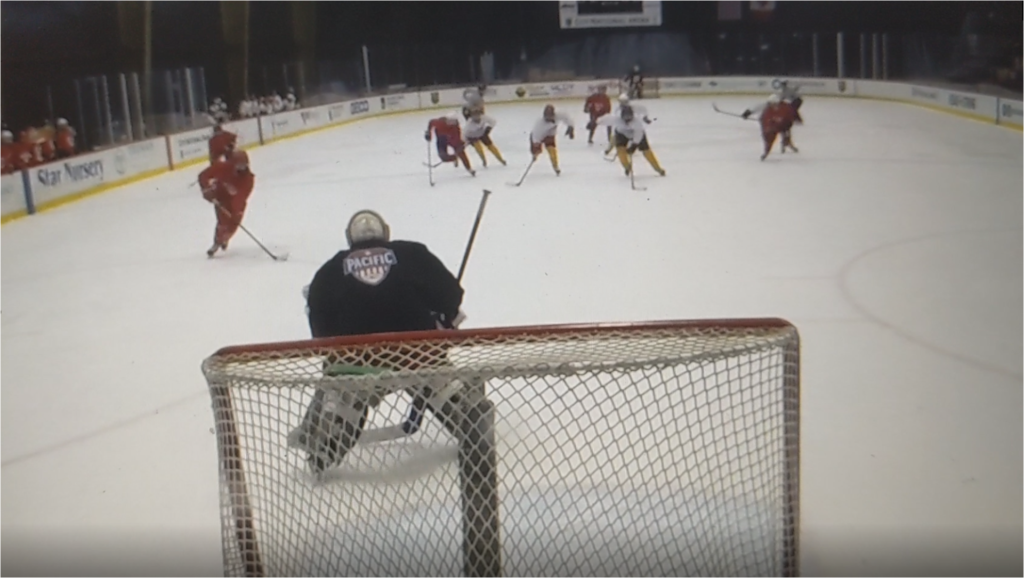 Quality of Play
In addition, I noticed a significantly higher level of play at the 16/17s level than last year at the 15's age groups. This was likely due to a combination of factors.  Since at this age group is a combined-age tryout, only the top half of players from each age group made the camp, therefore raising the bar on the quality of player to be selected to the camp.  Also, with the players being a year or two older than the 15's, the difference in development was pretty easy to see.  I should note that several alternates from the regional tryouts were added to rosters as some of the original selections did not come – so you could see a range in talent on just about every team. Finally, unlike what I saw with the 15's, the shift length for players at the higher level was much more reasonable.  Rarely did I see 2 or 2.5 minute shifts. My general impression was that the overall level was pretty good with a few elite players, hockey in the Pacific District still has a long way to go to match the skill level I saw the previous weekend at a 3-on-3 Minnesota High School tournament.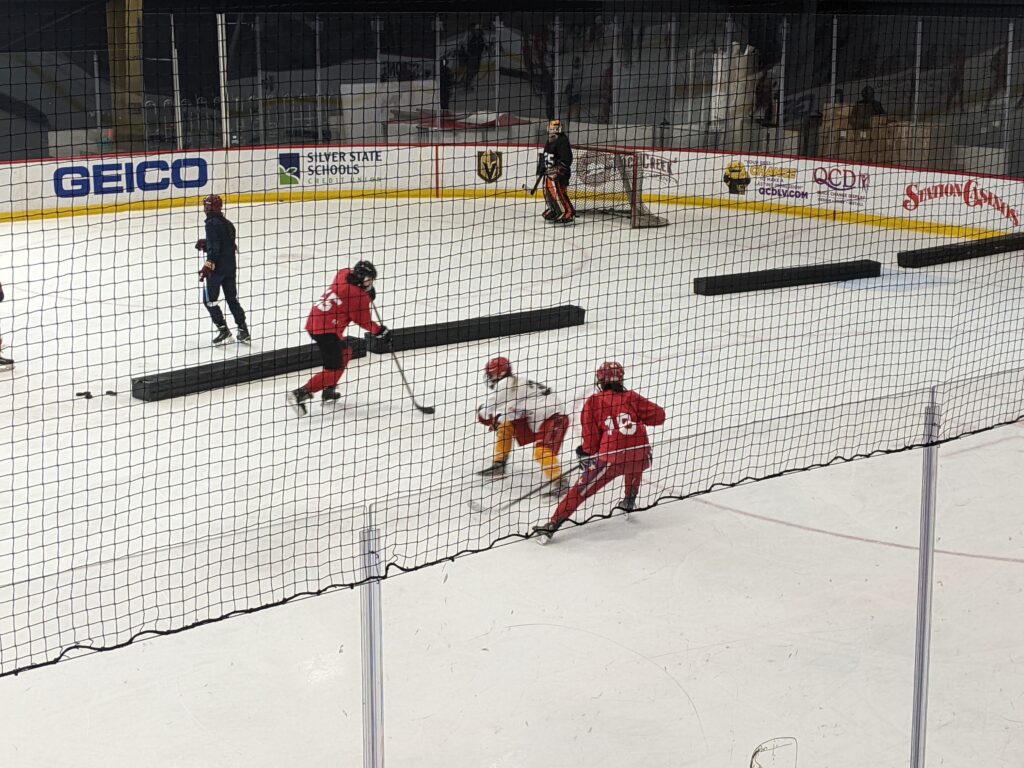 Refs-In-Training
An interesting twist in this year's event, is that in parallel to the players camp, it was also some kind of camp/evaluation for referees. Not sure if it was USA Hockey-specific or IIHF. The good news, is that the refs took their job very seriously – and didn't let many things go that you normally see in a summer showcase (e.g. offsides, icings etc.). Alternatively, there were several awkward moments, such as refs being out of position and running into players in the middle of plays, and being a little over-zealous with not permitting teams to make line changes before face-offs. There was one top player who got called for a penalty when the out-of-position ref caused her to lose the puck – and the player let the ref know she wasn't pleased . I am all for better training of refs and helping them improve and certainly don't expect perfection, but at this type of event, ref training shouldn't be at the expense of the players who were there to try out.
Selection Process
I estimated there were between 20 and 25 coaches representing USA Hockey at the event – whether on-ice with the players or evaluating from their private viewing area. It seemed to be a similar mix to last year of DIII coaches, current NCAA players, Pacific district coaches and other USA Hockey representatives. From a parents perspective, it would be nice to know what some of the evaluation criteria are for each position. However, from all the experienced eyes on the players over the course of the four days, I am trusting that their selection process is reasonably objective and can truly figure out who the top players were to move on to the national camps.
A nice improvement from last year, was the fact that USA Hockey clearly declared the dates in which the results would be published, May 25th. So there was no ambiguity and confusion about what the expectations are for the outcome of the selection camp. Even better, it is less than 2 weeks from the event, unlike last year when it was almost a month delay.